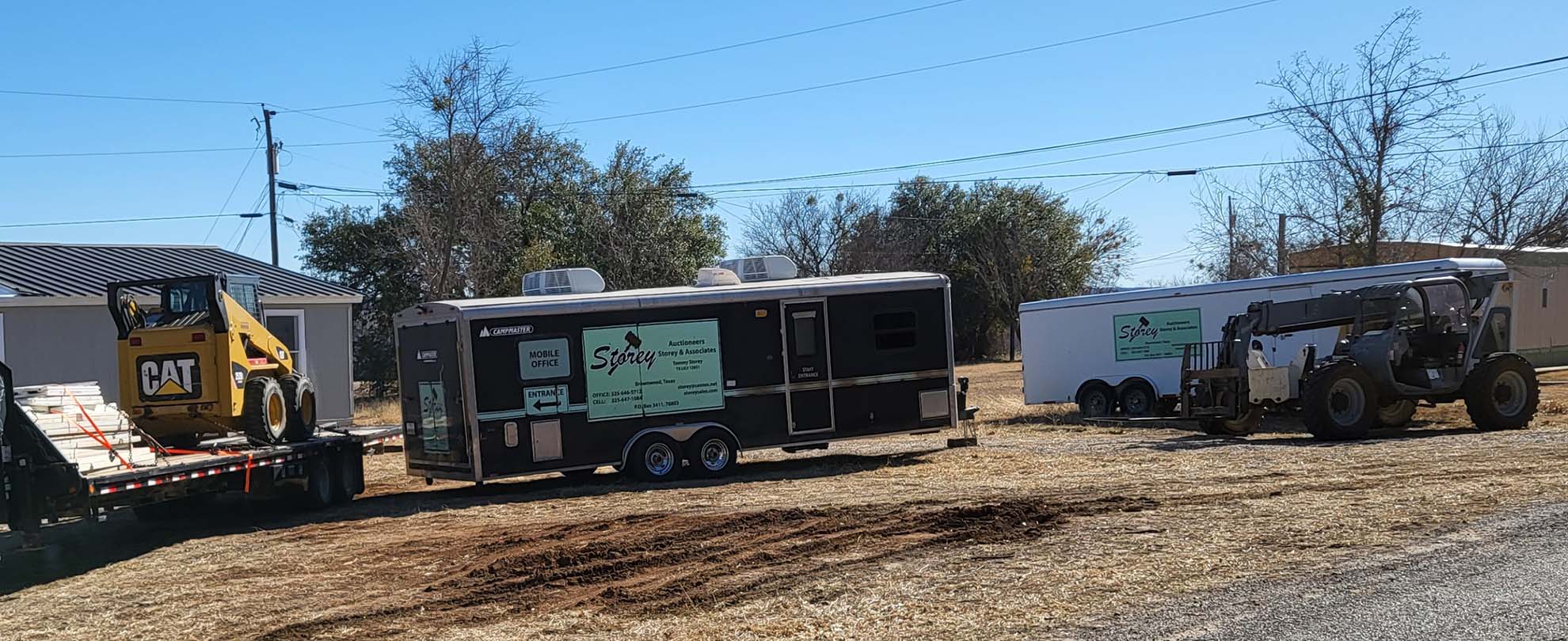 A Local Leader for Estate Auctions in Brown County, TX
Inheriting an estate comes with a lot of responsibility. Specifically, you need to figure out what to do with all the possessions of the late owner. It can be overwhelming, and many people aren't sure where to begin. The simplest solution is often to call Storey & Associates Auctioneers. We'll help you catalog and inventory all items within the estate, then set up an estate auction that draws a crowd in Brown County, TX.
For the last 60 years, we've put our talent to work as estate auctioneers. We're known for working quickly to establish on-site estate sales and auctions that help you liquidate all the items in a collection, while getting the best possible value from them. Most importantly, we move at your speed. We can set up an estate sale that attracts competitive bidders—or, we work to liquidate it over the course of a day or two, so you can be done with it as quickly as possible. Whatever your preference, we make it happen.
From farm equipment and machinery to antiques and collectables, we take stock of everything in your lot and make sure it's accounted for. We price everything to sell—or to spark a bidding war—so you can walk away from a quick and easy estate sale with peace of mind and cash in your pocket. Contact us today and let us make quick work of your estate. Or, if you're someone looking for an upcoming estate auction in Brown County, TX, we'll be happy to let you know when the next one is!
We work quickly to list all items, to get your estate sale up and running.
For those seeking to bid on estate items, we make the process simple and transparent.
Our on-site auctions get rid of the headache of moving items from place to place.
We set up on-site auctions and can accept cash and check (with proper identification).
We work on a convenient fee structure that's based on the percentage of goods sold.
Sellers are paid at the conclusion of the auction.
Name Your Price
Estate sales are an opportunity for sellers to get the most for their unwanted items and buyers to find treasures at great prices. It's a win-win for both sides—especially when you hire Storey & Associates Auctioneers to facilitate. Give us a call today to set up an estate auction.
Our auctioneers host estate sales throughout the following counties and surrounding areas:
Brown County, TX | Comanche County, TX | Eastland County, TX | Callahan County, TX | McCulloch County, TX | San Saba County, TX | Mills County, TX | Comal County, TX